Office Coordinator - part time
Är du både student och en baddare på att ge service i världsklass? Letar du efter det perfekta deltidsjobbet? Look no further!
Är du Fieldlys nya kontorshjälte?🦸✨
Vi är på jakt efter en Office Coordinator på deltid med en smittande positiv energi, ett öga för detaljer och sylvassa planeringsskills. Du är en problemlösare av rang och brinner för att skapa en kontorsupplevelse utöver det vanliga. Sitter du på glödheta playlists med trevlig bakgrundsmusik eller tror du att ett rullande croissant-abonnemang är the way to go för att sätta guldkant på Fieldlys gemensamma tisdagsfrukostar? Då vill vi veta mer om dig!


Jobbet som Office Coordinator hos oss på Fieldly är som klippt och skuret för dig som vill kombinera studier med arbete på ett av Sveriges snabbast växande SaaS-bolag. Fieldly HQ ligger på Glasklart i centrala Malmö och vårt nyrenoverade kontor bjuder på härlig havsutsikt med massor av fina kollegor. Vi drivs av en ständig vilja att utvecklas och som Office Coordinator hos oss ges du inblick i en spännande bransch. Du blir vår högt uppskattade kontorshjälte, och självklart får du fri access att plugga i våra fina lokaler!
Arbetsuppgifter 🔎
Som Office Coordinator på Fieldly är ditt mål att skapa en välfungerande och trivsam miljö för de anställda på HQ i Malmö. Idag består teamet av ett härligt gäng på ca 30 personer - och nya stjärnskott ansluter på löpande band. På Fieldly är vi övertygade om att teamwork makes the dreamwork, och vi vill kunna erbjuda en miljö som är både stimulerande och välkomnande för såväl anställda som besökare. Ett litet axplock av dina huvudsakliga arbetsuppgifter är:
Övergripande ambience-ansvar (tänk hålla fint i kök, lounger och mötesrum)
Inköp av kontorsmaterial och ansvar för löpande matleveranser
Ansvar för inköp samt projektleda vid AW:s, events och möten
Bistå vår eminenta Administrative Coordinator Yasmine med administrativa uppgifter såsom posthantering och fakturascanning
Hålla koll på födelsedagar, högtider och firanden. Fika är heligt för oss! 
Välkomna gäster och få dem att känna sig riktigt hemmastadda
Tjänsten är en deltidstjänst på minst 10 timmar per vecka. Behovet är störst på morgnar och förmiddagar, men eftersom we're in this together har vi en pågående dialog kring ditt schema baserat på behov. Arbete kvällstid kan också förekomma, därför är flexibilitet är A och O.
Är du + Fieldly the perfect match? 💘
Om vi får gissa har du tidigare erfarenhet av serviceyrket. Kanske har du jobbat på hotell, restaurang eller briljerat som receptionist. Studerar du Service Management eller något annat serviceinriktat? Oavsett - det viktigaste att du har en bultande serviceådra, är initiativrik, självgående och lyhörd. Självklart är du en lagspelare som sprider en go stämning, och du pratar både svenska och engelska flytande.
Så, vilka är Fieldly då? 🚀
Fieldly är det digitala projektverktyget speciellt utvecklat för byggbranschen. Vi är ett branschledande B2B-företag med the mission att förändra världens största bransch i grunden. I dagsläget har Fieldly använts i mer än 500.000 byggprojekt över hela världen, och siffran ökar stadigt. Inte så pjåkigt va? På Fieldly är teamet ALLT och varje medarbetare ges stort ansvar och utrymme, och blir en uppskattad kollega med en viktig röst! 
Har du en riktigt bra magkänsla? Sök sök sök! Vi tillämpar löpande urval och behöver dig helst igår, så vänta inte med att skicka in din ansökan. 
Vi hörs och ses! 👋
Allt gott,
Team Fieldly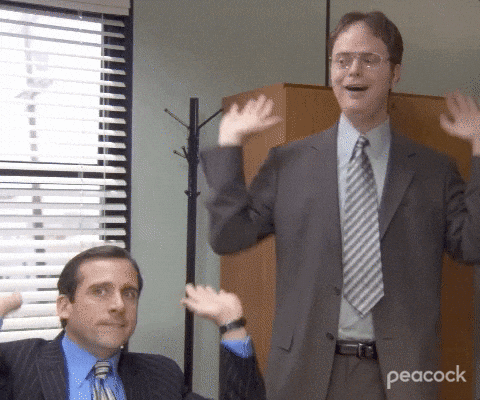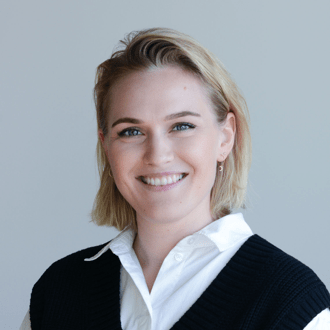 Contact
Moa Lewin
Talent Acquisition Specialist – Operations
What we offer
Strong corporate culture

Tuesday breakfast, Thursday training, Office Happy Hours, and colleagues who really care. We win together and celebrate together.

High ambition

We believe in daring to set high goals. That's why we encourage each other to strive high, do our very best, and believe in ourselves. When doing so, the results tend to turn out really great.

Personal development

As we are a fast-growing company, we let everyone in the team take great responsibility and work with fun and challenging tasks. Four out of five managers at Fieldly have been recruited internally.

Success story

As a part of team Fieldly, you'll join in on our great success story and have a great opportunity to really make a difference.
Why Fieldly?
Fieldly is the fast-growing SaaS-company revolutionizing the construction industry. As a part of Fieldly, you get the chance to grow and develop in a fantastic team with high ambitions - and have a lot of fun doing it.

About Fieldly
Fieldly is the fast-growing Malmö company with soaring ambitions. With our digital project management tool specially designed and developed for the construction industry we are changing the largest industry in the world, and enabling a simpler, smoother and more efficient workday for millions of people worldwide.
In the long term, Fieldly is aiming to become a core part of the construction sector, and to build a new digital hub for the global construction industry.